---
1985

After years of touring, fronting the band "Sheree", starring in the CBC-TV musical "The King Of Friday Night" and working as a session vocalist for many artists, including Gordon Lighfoot and Glass Tiger, Sheree Jeacocke releases her first single entitled You Get To Me (CTLS2025) on the Canadian Talent Library label.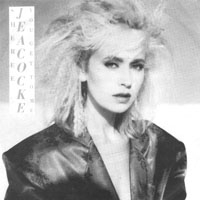 ---
1986

Her first album, Feel It (SJ-001) is released on the Canadian Talent Library label, earning her a nomitation for "Most Promising Female Vocalist of the Year" at the 17th annual Juno Awards, in Canada.
---
1989

Her first album for BMG, the self-titled Sheree (KCD1-0602 /3033-2-R) is released on the RCA label.
The first single, Woman's Work (7": PB-51040 /9289-7-R - 12": KD-10030 /2802-1-RD - CDS: JBCD-51040) becomes her biggest hit as a lead vocalist, hitting the Canadian Top 10 in February 1990. The song is later reprised by Tina Arena, among others.
Other tracks on the album are Before We Fall, Bang On, Forever You, Forever Me (with Fonzi Thornton), Heart Stand Still, Exceptional Lovers, I Dream About You, Big Time Love, Too Much Talk, Heartache and Woman's Work (dance mix).
The album is re-issued shortly after it's release with slightly different artwork.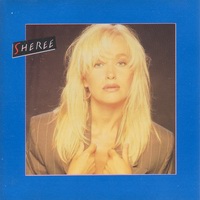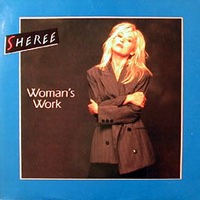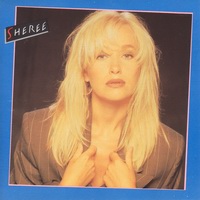 ---
1990

Before We Fall (7": PB-51054 - CDS: JBCD-51054), Bang On (7": PB-51062 - CSS: PK-51062) and Forever You, Forever Me (7": PB-51067) are the next singles released off Sheree.
None achieve the chart success of Woman's Work but all receive good radio airplay, while DJ's are serviced with the great Hit Me With It Mix of Bang On (12": JD-10034).
She also participates to the Best Guy (BVCR-25) movie soundtrack, released in Japan, on which she sings Best Guy, Woman's Work (3": BVDP-2 - 12": BVCP-9003), Bang On and Where Do We Go From Here?.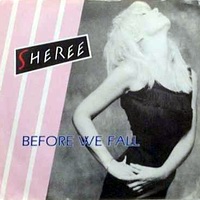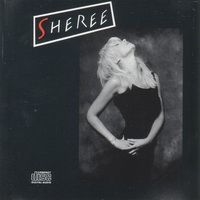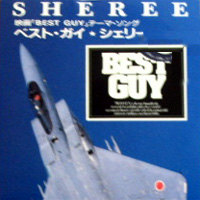 ---
1993

Sheree returns with her second and last album for BMG, Miss My Love (74321-14327-2 /BVCA-623), this time on the Arista label and using her full name.

Miss My Love (CDS: KCDP-51149) becomes the first single and is followed by Serious (CSS: PK-51179 - CDS: KCDP-51178), featuring new mixes of the song, with proceeds from the sale of the single being donated to the Canadian Association for AIDS Research.

Other tracks on the album are Everybody Needs A Love, No-One Else, Our Love, Could It Be I'm Fallin', What She Wants, Givin' My All, Touch Sensitive and I Must Have Left My Heart.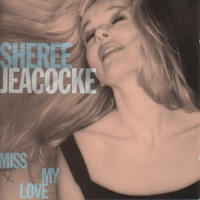 ---
1994

The last radio single off Miss My Love is Everybody Needs A Love.

Arista really misses the boat by not releasing her radio-friendly cover of The Spinners' Could It Be I'm Fallin', as it possesses multi-format appeal.
---
1995

Without a recording contract, Sheree releases the 5-track Jeacocke (SJCD-0001) EP on her own Sheree Music label.

The first release is the J-Cockin' Club Mix of Jean Knight's Mr. Big Stuff, followed by So This Is Love.

Other tracks on the mini-album are When In Rome, a cover of Gladys Knight's Midnight Train To Georgia as well as an updated version of Woman's Work.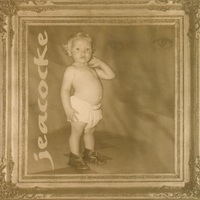 ---
1996

A new single by Pleasure Beat featuring J-Cock, a dance cover of Robin Beck's First Time (QCDS7208) is released on Quality Records, followed by Alanis Morisette's Hand In My Pocket.

Shortly after, still on Quality, but this time as J-Cock, she releases Stevie Wonder's Sunshine Of My Life (QCDS7276) without much success and then as Deeva, Queen's We Will Rock You.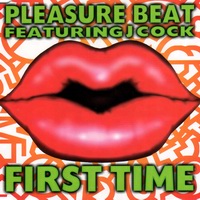 ---
1998

Sheree sings background vocals on two songs off the Blues Brothers 2000 (Universal: USSD53116) movie soundtrack: Cheaper To Keep Her and 634-5789.
---
2001

Finkleman's 45s: The Doug Riley Sessions Live from the Montreal Bistro (FF01) features Sheree Jeacocke on two tracks: Ya-Ya and Theme From Moulin Rouge.

---
2002

Sheree's vocals are featured on the latest Jaypaul Project CD entitled The Story Of My Life.